The enchanting harmony of fresh ingredients of the season.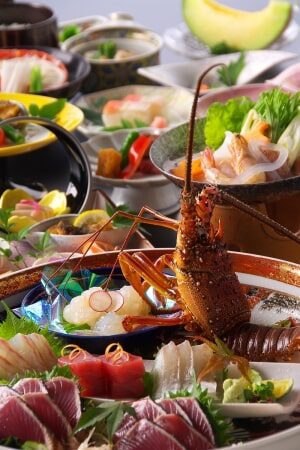 From the wild and voluminous Tosa dishes, to the colorful and dainty Kaiseki, as well as a luxurious full course meal. Our top chefs carefully select the best ingredients of each season, and complete each dish with passion. Experience the magic of blessings and warm hospitality from Tosa.
Japanese dish, Platter dishes "Sawachi ryori", Kaiseki
The spirit of Tosa - love for freedom
Platter dishes "Sawachi ryori"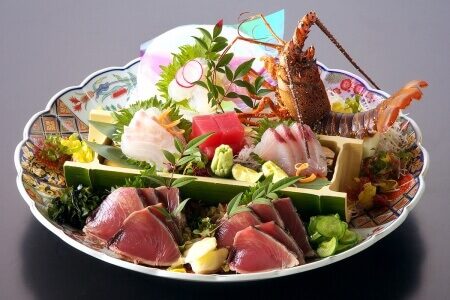 Platter dishes "Sawachi ryori" in Kochi are simple and wild - put Sashimi, bonito Tataki, Sushi, and seasonal fresh food from the sea and mountains on a traditional china plate like Arita and Kutani. In other words, "Sawachi ryori" is not the way to cook - it shows the freedom and wilderness through its presentation, and the way people eat the dish. Share the platter dish with everyone and take what you want on your plate. It represents the spirit of the people in Kochi who love the freedom and do not care for formal rules.
Western & French dishes
Western dishes at Jyoseikan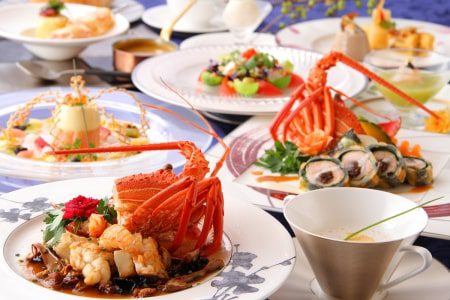 You might imagine that as a ryokan, we would mainly serve Japanese dishes. Jyoseikan will greatly exceed your expectations. One of our greatest features is that we offer high-quality Western dishes. As we are located in the central area of Kochi city, we conduct the largest number of weddings in Kochi. Naturally, our wedding menus and party courses have earned excellent reputations.
Chefs
Jyoseikan Japanese dish Master chef
Masatoki Matsumoto
How can I creat inspirational dishes with all the great local ingredients? What kinds of dishes or menus would make guests happy? In order to achieve these goals, I never compromise and aim at what is best. I would like to be a chef who hertily expresses the true hospitality with an honest cuisine.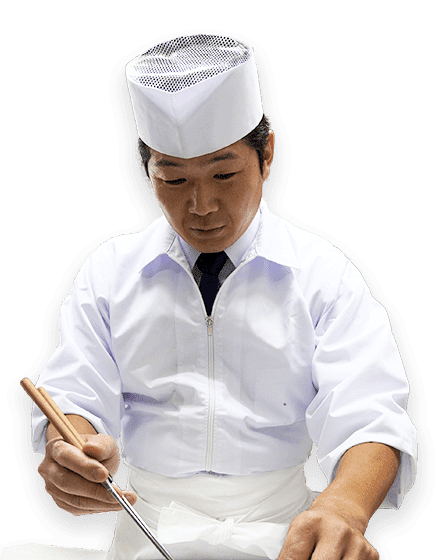 Jyoseikan French Master chef
Kazumi Saito
I longed for France and got this cooking job. We want to make a dish that will remain in the hearts of our customers, using seasonal ingredients and keeping our originality as our motto.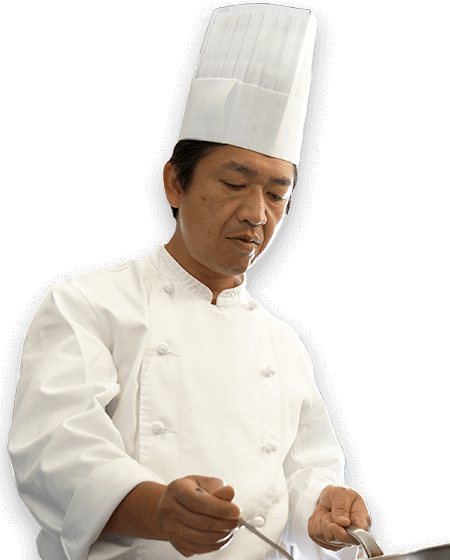 Jyoseikan Patissier
Kazuyoshi Furuya
This is so delicious!!. Hearing this from our guests - that is the moment I am waiting for. My goal is to make sweets that can excite you when you see them, and thrill you when you eat them.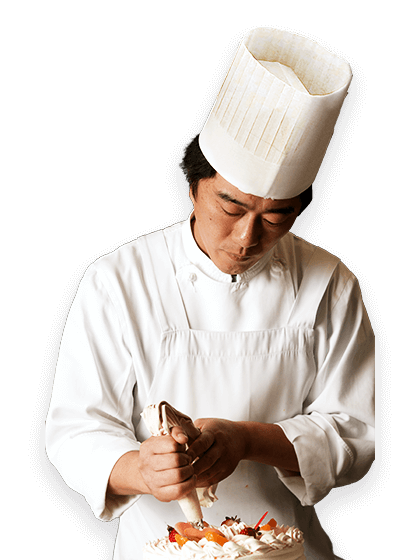 Jyoseikan Children's menu chef
Isao Tomonaga
I have three children myself. As a parent, I totally understand that children want to eat something delicious! I cook each meal wholeheartedly so that all children can smile and finish the dish.