Touch the heart of Tosa here at Jyoseikan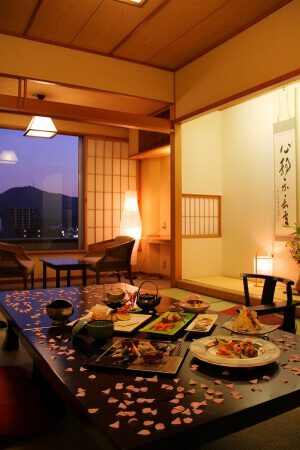 145 years have passed since our history began in the Tosa area. Jyoseikan has welcomed the royal family as well as a number of luminaries in various fields since our foundation in 1874 (Meiji 7).
Provide an accomodation with a warm atmosphere like home - this has been our most important concept.
We never forget to thank our guests. Sometimes they come all the way to stay with us, and we would like to offer a relaxing moment to everyone. Our sincere hospitality will surround you.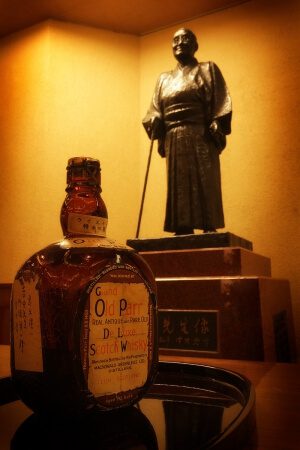 Time has passed and many things have changed; however, our spirit of hospitality remains unchanged.
Offering subtle yet heart-warming services… The dedicated spirit has been succeeded to what we are today.
FAQ about guest room
Can I use the Internet in the room?

Yes. We offer free Wi-Fi in all guest rooms.

What is the check-in/check-out time?

We have updated the time as of April 1, 2013. Check-in starts at 3:00 p.m.,, and check-out is 10:00 a.m. Additional fees are charged for late check-out.

How much do you charge for late check-out?

Please see the chart below. The fees indicated are hourly rates.

Tensei 10 tatami-mat room
2,200 yen
(tax excluded)

Senju 10 tatami-mat room
2,750 yen
(tax excluded)
Specialty room
8,800 yen
(tax excluded)
Western-style twin room
2,200 yen
(tax excluded)

The fees indicated are hourly rates.

Can I stay with my pet?

Unfortunately, we do not accept pets starting June 1, 2012.

Do you have a non-smoking room?

Yes, we offer non-smoking rooms starting April 1, 2015. Please indicate your preference at the time of the reservation, or contact us so that we can prepare a room for you. Please note that we only have a certain number of non-smoking rooms, and we may not be able to offer you one when they are fully booked. We also offer an odor elimination service in case you cannot book a non-smoking room.

Is each room equipped with a bathroom?

Yes. Each room has a bathroom with a bathtub. It also has a "Washlet" function.

Can I have a meal in my room?

Dinner will be served either in the restaurant, banquet room or your room, and we will arrange your venue. Breakfast buffet is available from 7:00 a.m. to 9:30 a.m. and is served in a restaurant with an open kitchen. You can choose from more than 60 kinds of dishes.

What is your cancellation policy?

Please see the chart below.

| | |
| --- | --- |
| No stay without notice | 100% of the room rates |
| The day of stay | 100% of the room rates |
| 1 day before stay | 50% of the room rates |
| 3 to 2 days before stay | 30% of the room rates |

How much do you charge for children?

| | | |
| --- | --- | --- |
| Children A | 70% of the adult rate | Children under 12 years old. The same meal as adults will be served. Bedclothes will be provided. |
| Children B | 50% of the adult rate | Children under 12 years old. Children\'s meal will be served. (Bedclothes will be provided.) |
| Children C | 30% of the adult rate | Only bedclothes will be provided (Meal will not be served). |
| Children D | 2,000 yen ( tax excluded ) | Facility charge and breakfast buffet |