Vistaed Open-air Bath with a magnificient view of the castletown, Ryoma's home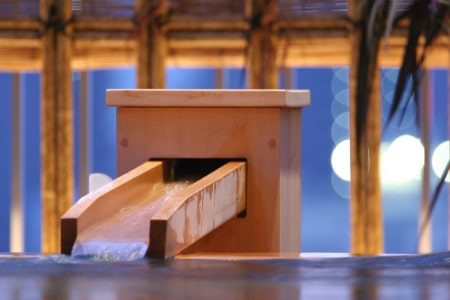 Our vistaed open-air bath is located on the top floor, offering a splendid view of Kagamigawa River where Ryoma used to swim, and an array of mountains.

The touch of the wood and the atomosphere surrounded by nature will bring you a relaxing and pleasant night in Kochi.
Gentlemen's open-air bath
"Igosso no yu"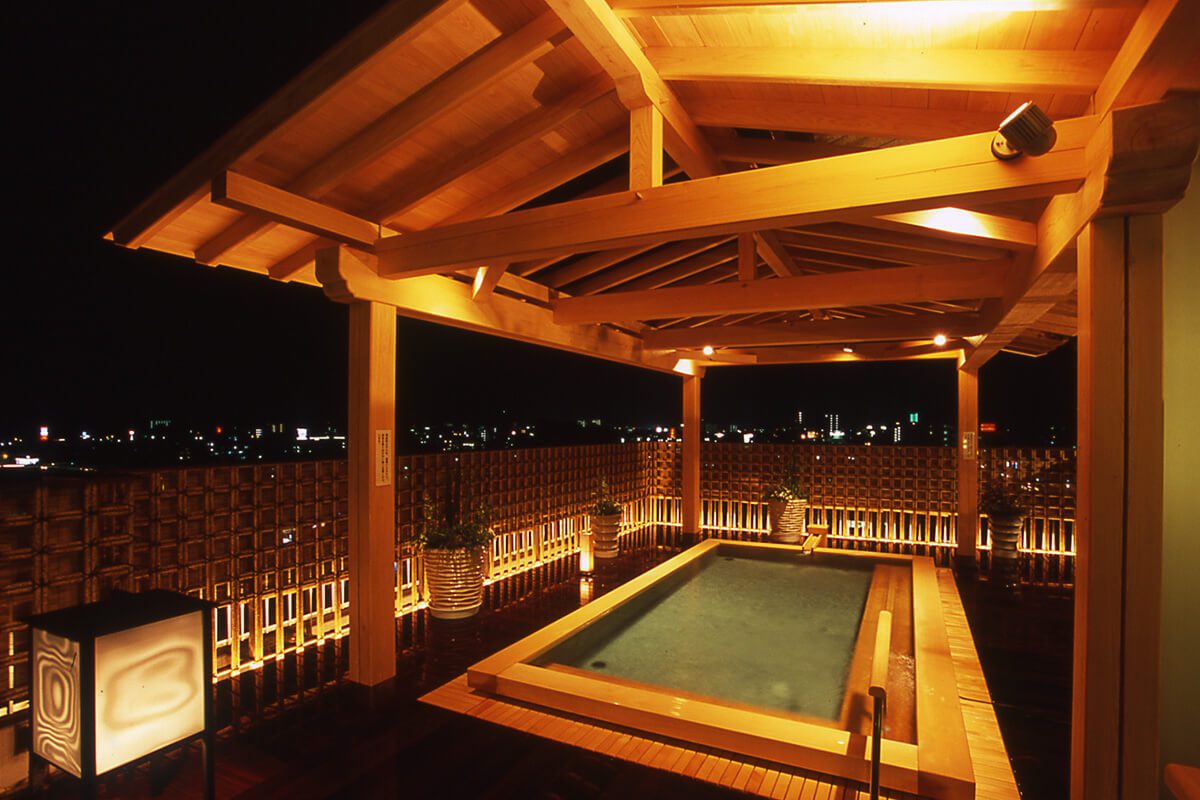 Vistaed open-air bath "Igosso no yu" is located on the top floor, providing a view of Ryoma's birthplace, Kagamigawa River where he used to swim, the castletown of Kochi-jo Castle and an array of mountains. The wooden bath will make you feel like you are relaxing in an forest.
Ladies' open-air bath
"Hachikin no yu"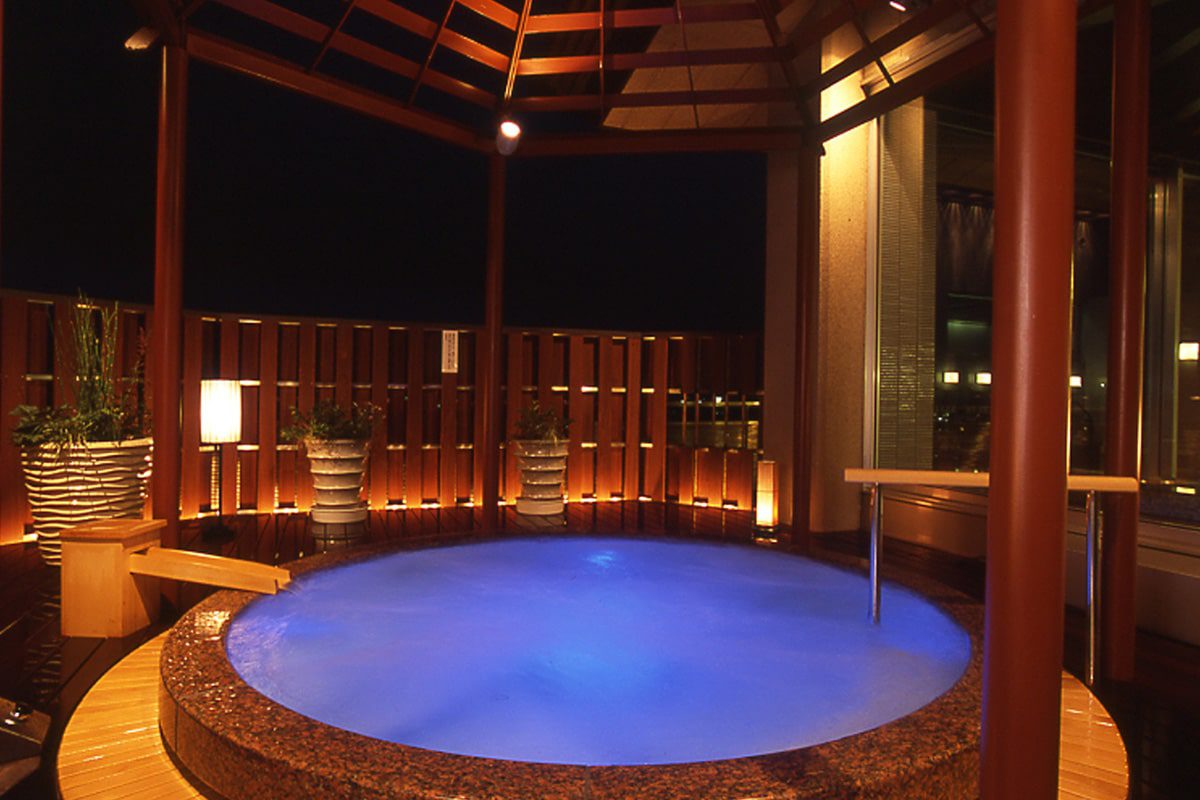 Jacuzzi equipped, this bath offer you a view of Kochi-jo Castle with Shikoku Mountains in the distance. We also illuminate the bathtub, so you will be able to have a magical experience and relax here.
Child-friendly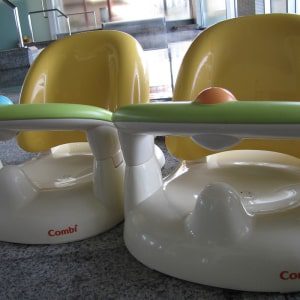 Children's bath stools We prepare large and small towels, and two children's bath stools in both gentlemen's and ladies' baths. Please feel free to take your children with you to the bath.