Enjoy an array of local products! Explore Ichi (market)
"Ichi" is held all over Kochi city.
Fresh food from the mountains and sea, hand-made sushi, Japanese confectionaries as well as local specialty products are on display from one end to the other.
Ichi can be a great opportunity to hear Tosa dialect and communicate with locals. We will introduce you to three Ichis which are located within walking distance from Joseikan. We are sure that you will have a wonderful time shopping there.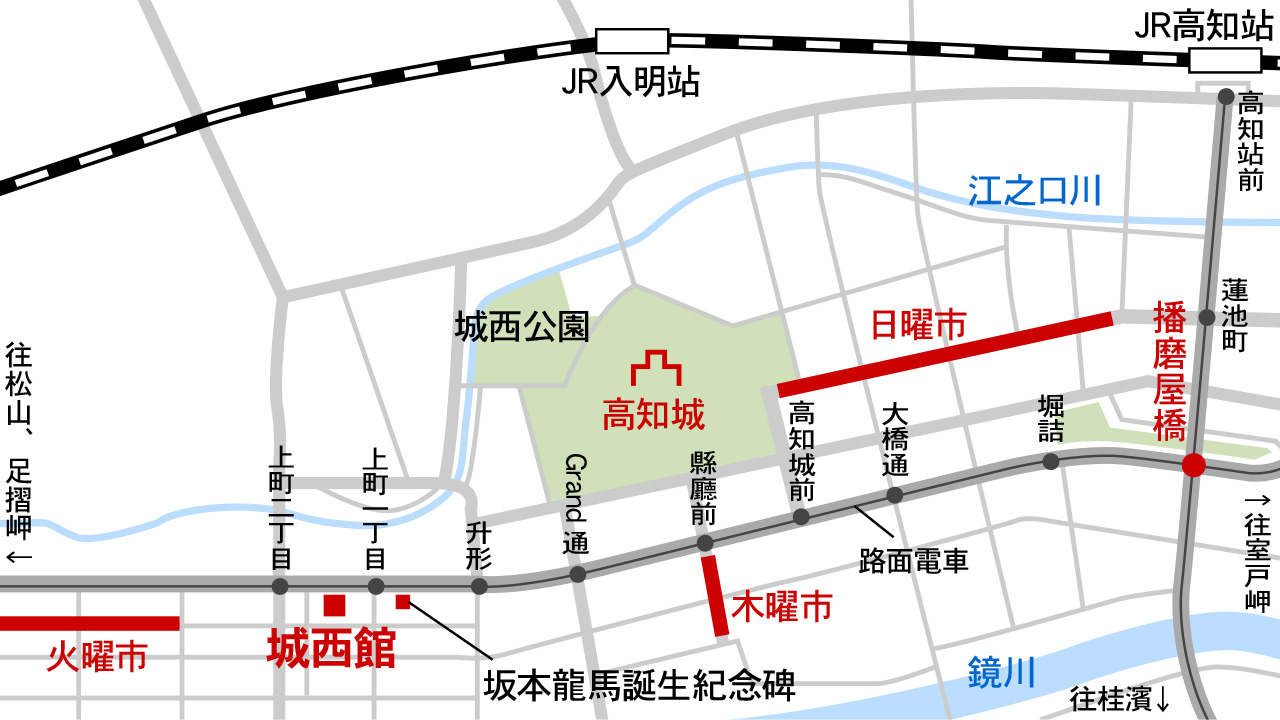 Nichiyoichi
15 minute walk from Joseikan
With 300 years of history, this is one of the most well-known (in all of Japan!) Ichi that Kochi has to offer. The array of 700 stores will amaze you.
Mokuyoichi
10 minute walk from Joseikan
This Ichi is held south of the intersection in front of the prefectural office (Takajomachi, Kochi-shi). As you can imagine, it is really busy with company workers around lunch time.
Kayoichi
3 minute walk from Joseikan
Although not as big as other Ichis, this market has a long history. Located in Kamimachi Yonchome, Kochi-shi, it contains a lot of nostalgic little shops. You will be able to buy delicious blessings of each season fresh from the mountains and sea.
*All of the Ichis are open from early in the morning until 4:30 pm.